This article explains How to control your phone with your computer's keyboard and mouse. Supports both iOS and Android.
Dell Mobile connect
In this article, I will introduce to you a smartphone control software called Dell Mobile connect.
By default, it can only be installed on Dell computers, but if your computer belongs to another brand, it can still be installed.
Dell Mobile Connect provides a complete and wireless integration between smartphones and PCs, allowing Android and iOS users to make calls, send texts, get notifications, and interact with all of their favorite mobile apps* right from their PC screen.
Bluetooth Connection
First you connect your computer and phone using bluetooth.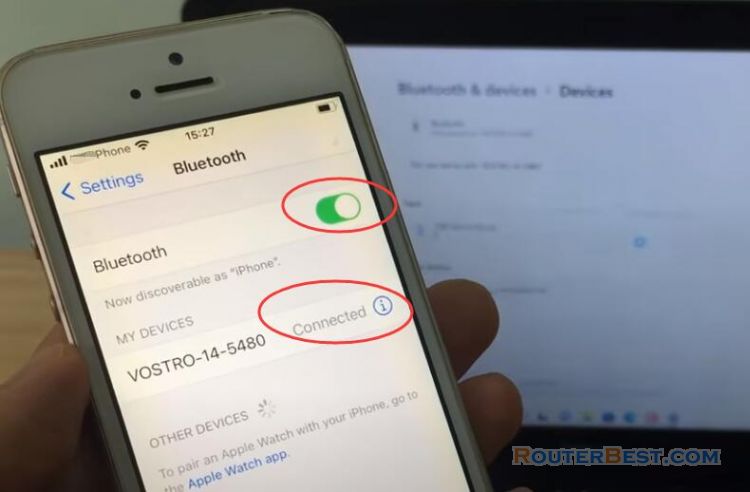 Install Dell mobile Connect Driver
Next you install Dell mobile connect driver. Download link: https://www.dell.com/support/home/en-us/drivers/driversdetails?driverid=2mgx1&lwp=rt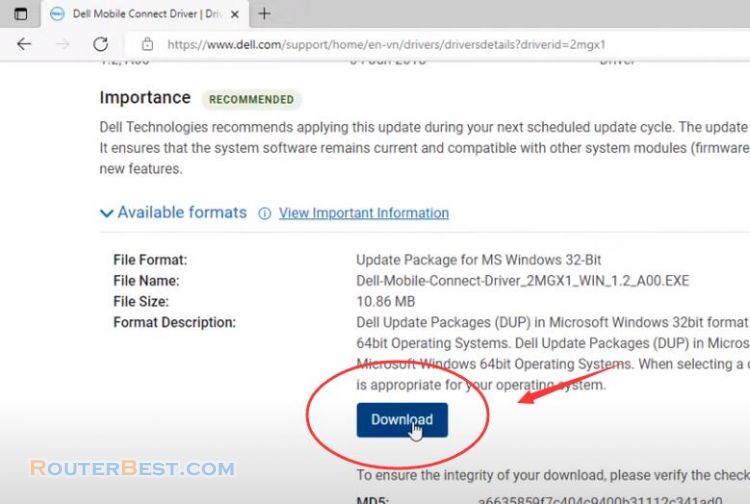 Dell mobile connect software lets you control your IOS and Android smartphones. After connecting Bluetooth and installing the driver, open the Microsoft application store on your Windows PC and install the Dell Mobile Connect application.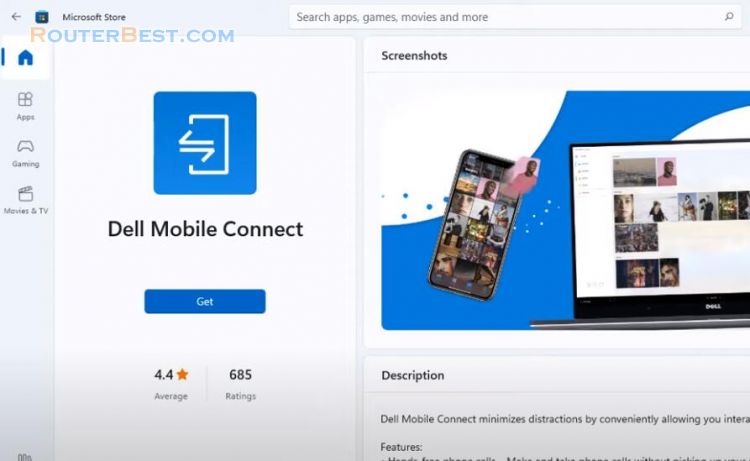 As described here you can send messages, transfer data, and control your phone using your computer's mouse and keyboard.
Install the Dell Mobile Connect app
So what to do on the phone. On your smartphone also install the Dell Mobile Connect app.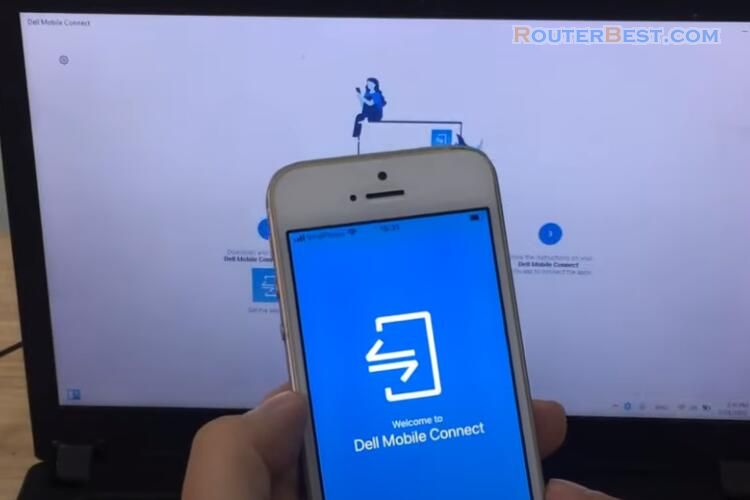 The simplest way to connect between them is to use a QR code. On my iPhone with Dell Mobile Connect pre-installed, I'll open it up and scan the QR code. And here are the steps to connect between iPhone and Windows computer using Dell Mobile Connect. If your phone uses Android, the steps are almost the same.
Next you allow the computer to access your phone's applications such as messages, contacts, photos, videos, notifications.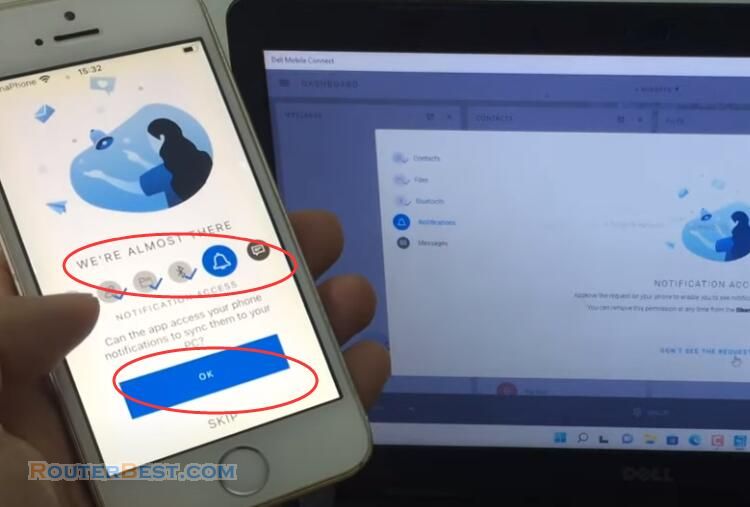 Remember to maintain a Bluetooth connection between your phone and your computer.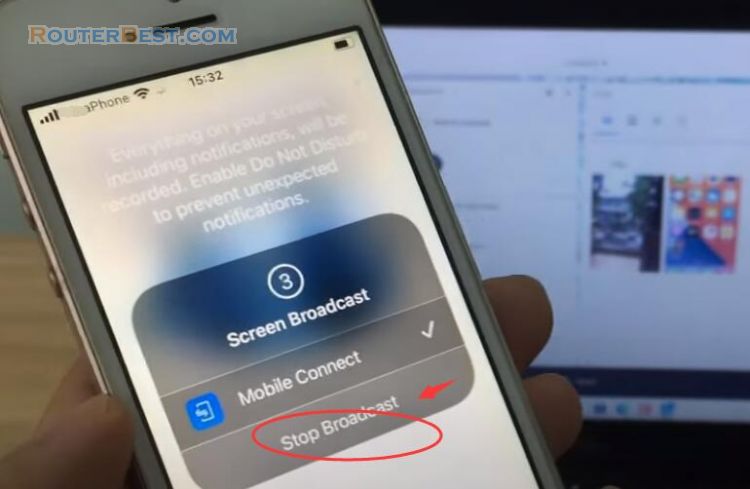 Share the phone screen to the computer
Finally, share the phone screen to the computer. Not only do you see the phone screen, but you can also use your computer's mouse and keyboard to control your smartphone. Like here I use my mouse to open the YouTube app on my phone. You can send messages, play games with your computer's mouse and keyboard. Playing mobile games with mouse and keyboard is an experience you should try.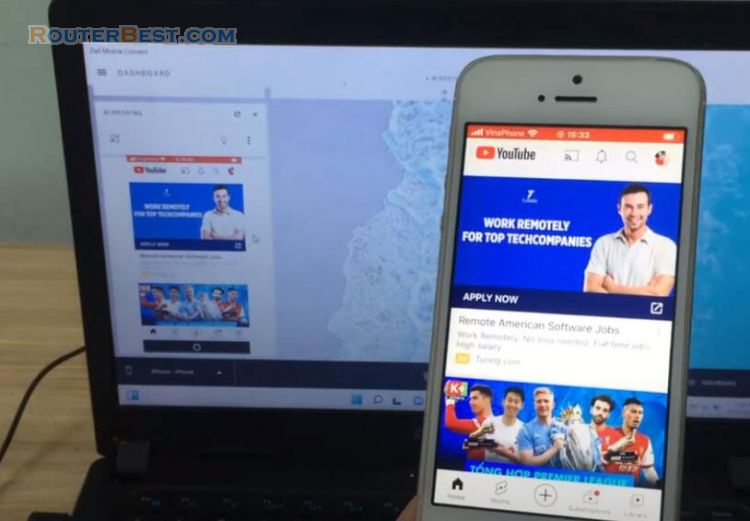 I will show you the steps to do it on a Windows computer so you can see better. As you can see, you can access your contacts, messages, transfer files, control your phone with your computer.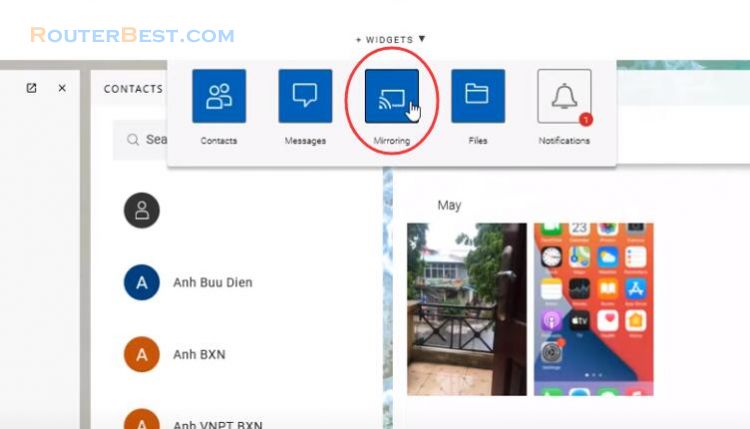 What to do if your Computer is not Dell?
If your computer is not Dell, what do you need to do to install this software? It's very simple, you just need to edit the Windows Registry a bit.
"Run" > "regedit".

Go to "HKEY_LOCAL_MACHINE\SOFTWARE\Microsoft\Windows\CurrentVersion\Store".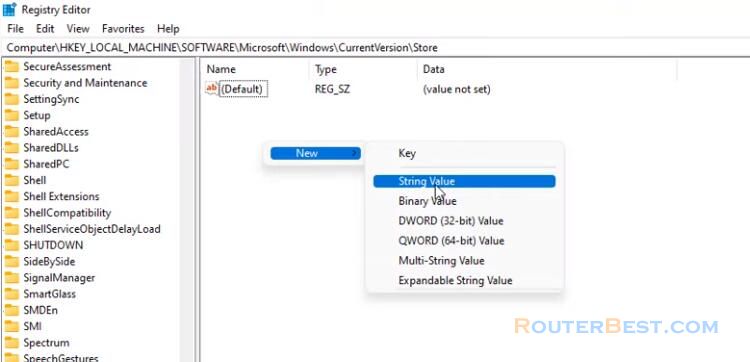 You add a new string of characters and name it "StoreContentModifier". Next you set it up as "Dell_Xps".

Then you install the Dell Mobile connect application like other Dell computers.
Facebook: https://www.facebook.com/routerbest
Twitter: https://twitter.com/routerbestcom